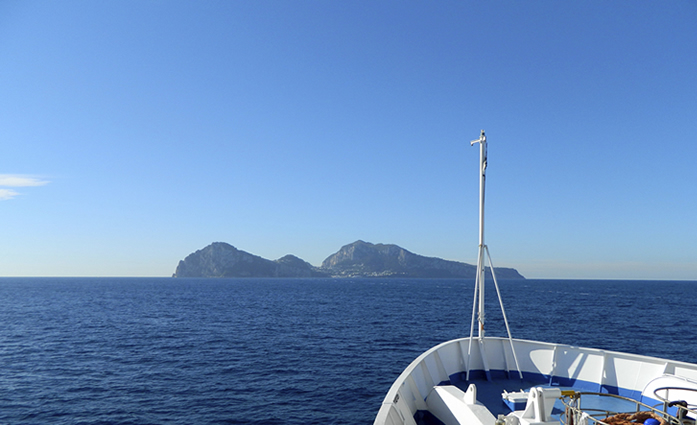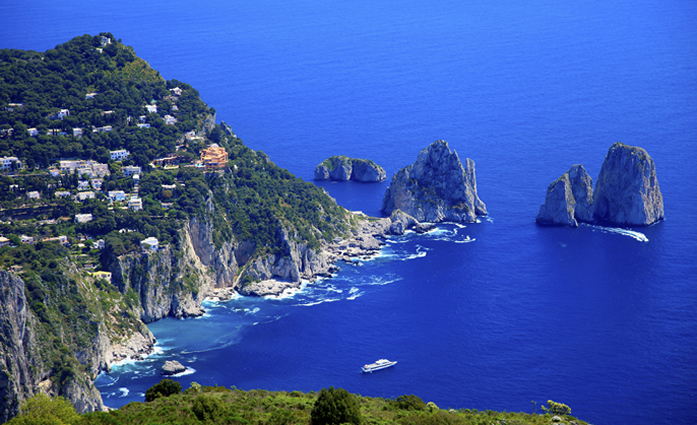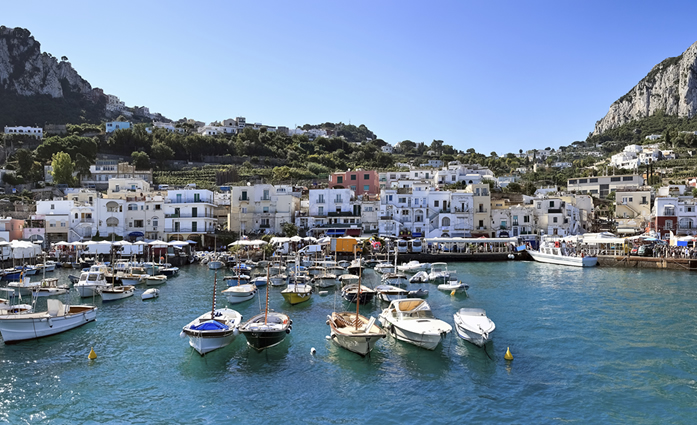 Capri
The world famous island is only 25 minutes, by hydrofoil far from Sorrento.
On a visit to Capri in 29 b.C. Caesar Augustus was so truck with its beauty that he acquired it from the city of Naples.
His successor Tiberius built here 12 villas, dedicated to 12 divinities of Olympus, the most famous is Villa Jovis.
After the re-discovering of the Blue Grotto in 1825 by the german painter Alfred Kopish began the tourismous for the island.
For a long time the island was the place for the writers and artists like Pablo Neruda, Norman Douglas, Marguerite Yourcenar and many more.
The heart of Capri is the "piazzetta" (small square) also called "The world's living room".
On the high part of the island is situated Anacapri, connected to Capri by a beautiful panoramic road.
Some of the most important Capri sightseeings are in this village, like the Blue Grotta, Villa Damecuta and the church of San Michele.