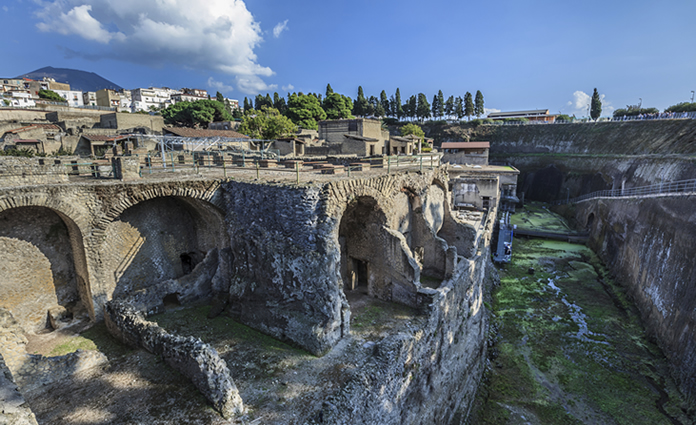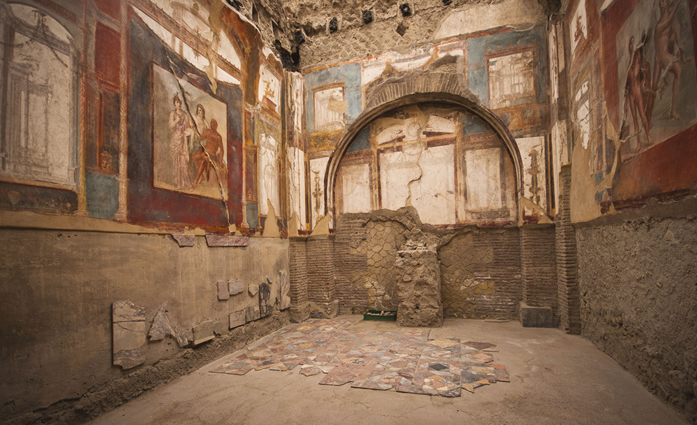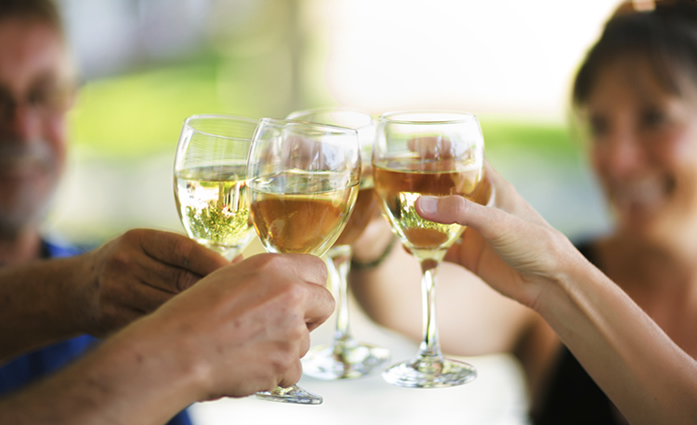 Hercolaneum
Ercolano, the old Herculaneum, is another ancient town of the gulf of Naples. Ercolano was buried from Vesuvius' eruption in the 79 a.C.

The houses, with their fresh interior decoration attest to the cultural development of this affluent community.

Two thousand years old frescoes, furniture, mosaics, sculptures, and even wood panelling seem as vital as the day they were made, preserved by a mus avalanche that tumbled off the volcano on a cushion of gas.

Ercolano si smaller than Pompei but not less interesting , also here you can imagine the life of ancient Rome with his Villas, Museums, and so on.

Near Ercolano is also possible to visit Oplonti with the famous Villa of Poppea that was the second wife of the emperor Nero, the one that burned Rome.