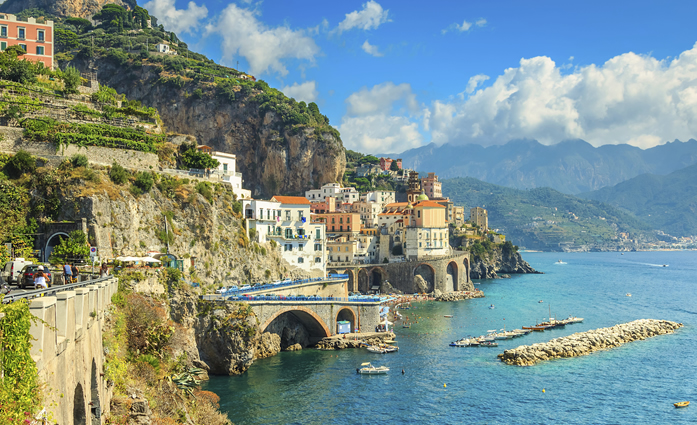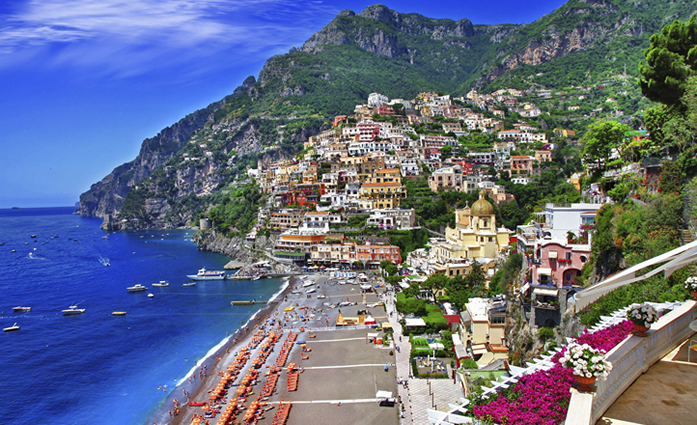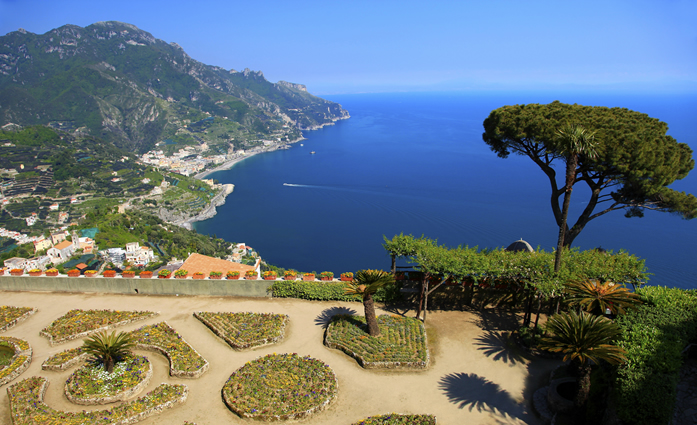 Amalfi
Italy's oldest maritime republic, is set on a coast where the "Valle dei Mulini" descends to the sea.

Amalfi reached the height of its wealth and power in the 1000,s. In this time an Amalfi's citizen founded the celebrated "Order of the Knights of Malta".

It was Fra' Gerardo Sasso of Scala. Today you can find a great evidence of the long history of Amalfi in the many monuments, first of all the monumental Duomo or cathedral towers with his Arab-Norman style, dedicated to Sant'Andrea.

Also important are: The lovely Paradise Cloister, an elegant Arabian-style structure - The "Valle dei Mulini" (Water-mill valley) with the oldest paper mills in Europe - The Luna Hotel, an ancient franciscan monastery where the famous norwegian writer Henrik Ibsen wrote his masterpiece "A doll's house".

Of course the sea is clean and there are many possibilities for the tourists.

It is possible to rent a small boat or to walk until Atrani another piece of paradise only 500 metres away from Amalfi.