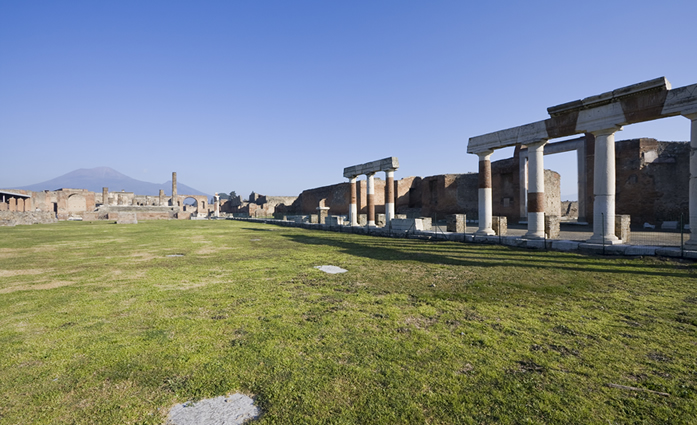 Pompei
Now is a tipical southitalian town built around the sanctuary of "Madonna del Rosario".

But Pompei is famous in the world for the excavations of the ancient city wich was completely destroyed in 79 a.C. from the Vesuvius eruption.

Mount Vesuvius fit of towering flames, suffucating black clouds, and seething lava buried the city - tall temples, patrician villas, massive theaters and all - under more 20 feet of volcanic ash.

Is a "must see", a real dive through the past. It will be like to walk in ancient Rome period.