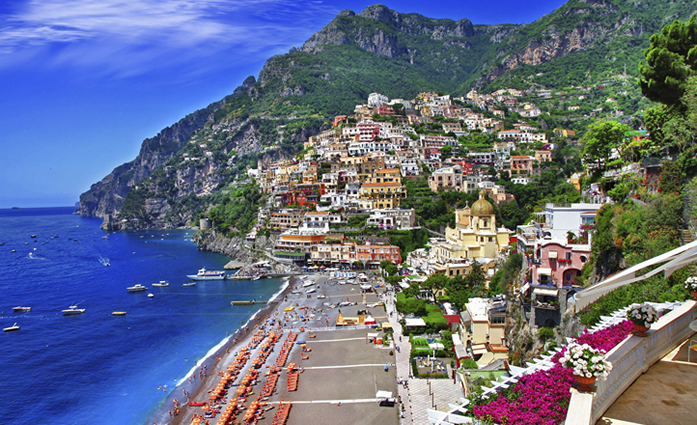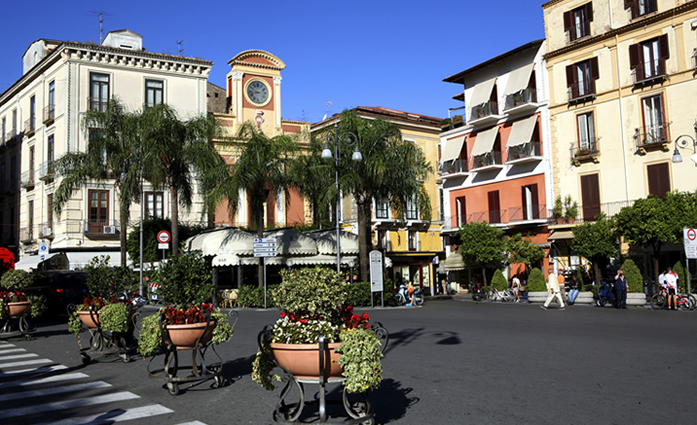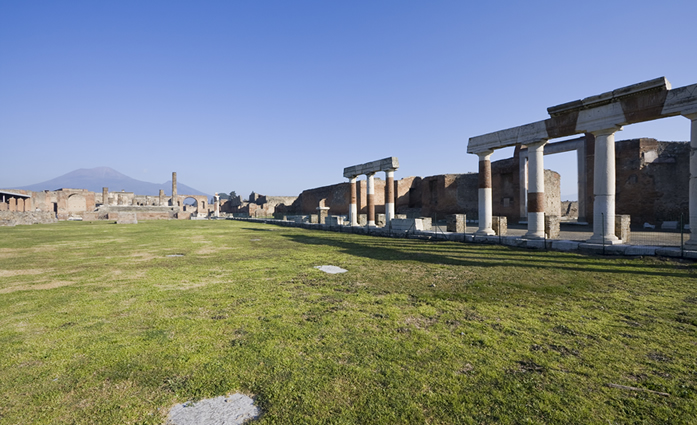 Sorrento
The historic center of Sorrento dates back to its Greek origins, and this includes many sections of the old city walls. The Roman city was built over the Greek one, respecting the urban plan laid out by the Greeks, embracing the location of the walls. During the Roman era the city was even completely surround by the walls, which offered five main entrances. Invasions by the Saracens in the centuries that followed had a devastating effect on the outlying areas, but the walls protected the city center. Today much of the wall remains, and offers an imposing reminder of the history of Sorrento. In 1861 the city was officially incorporated to the Kingdom of Italy, and it was soon discovered as a pleasant holiday resort for refined and intellectual tourists. Sorrento's sea cliffs and luxury hotels have attracted famous personalities, including Enrico Caruso, Luciano Pavarotti, Lord Byron, John Keats, Water Scott and Goethe.
Positano
One of the most beautiful stretches of coastline in the Province of Salerno. The centre of the town is enchanting: here in small Flavio Gioia square, among the delightful white or pastel-coloured houses, with their typical cubic shape and the greenery of luxuriant gardens, stands the parish church of St. Maria Assunta, with its splendid majolica dome. Considered one of the best-equipped and exclusive tourist resorts in Italy, also famed for its flourishing fashion tailors, Positano perfectly combines the beauty of its natural surroundings and numerous beaches, Marina Grande, Arienzo e Fornillo, with the fascination of its ancient fishing port and the charm of its steps and lanes crowded with quaint colourful shops. Quality fashion tailoring is an activity that has distinguished Positano since the end of the 50's, the town on the Amalfi coast became famous in Italy and throughout the world. Nowadays production is wide ranging and offers a great variety of clothing. Bright, cheerful patterns, brilliant colours and the use of absolutely natural materials, linen, gauze or cotton, characterise Positano fashion.
Pompei
Pompeii has been a popular tourist destination for 250 years; it was attracting almost 2.6 million visitors per year, making it one of the most popular tourist sites in Italy. It is part of a larger Vesuvius National Park and was declared a World Heritage Site by UNESCO in 1997.